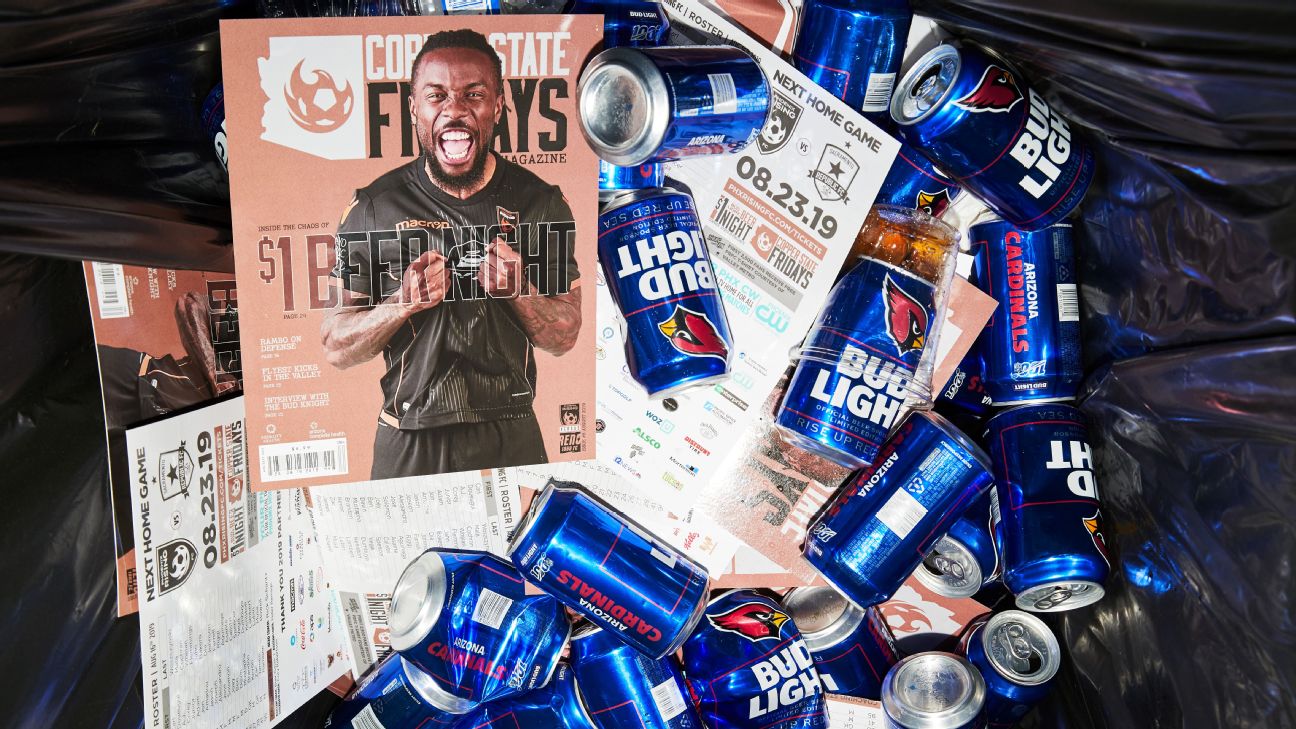 SCOTTSDALE, Ariz. -- Clay Meschke had seen the belt sit on a shelf at his local skate shop for a while.
It was like a fanny pack for beer, with six insulated holders across the front and snaps in the back. He knew he needed it, but for what? Though he wasn't sure, every time the 26-year-old went in, the belt was still there, untouched, unsold. Finally, one day he offered $10 for it. Sold.
"I kind of just kept it around for moments like this," Meschke said.
On Friday night, Meschke found a use...