Five things learned from Mexico's Under-17 World Cup campaign
MEXICO CITY, Mexico -- After a fantastic performance from Belgium's Dante Vanzeir, which included two goals and one assist, Mexico's Under-17s fell 3-2 against the young Les Diables Rouges and finished fourth at the 2015 Under-17 World Cup.
In seven matches, Mexico finished the competition in Chile with four wins, one draw, and two losses. Here are five lessons learned from El Tri's U-17 World Cup campaign:
1. Mexico's conversion ratio was dismal
Against Nigeria and Belgium, Mexico generated 33 shots, but were only able to score four goals, and two of those were scored by defenders. One of the four goals came from the penalty spot. The conclusion is that if El Tri had shown more conviction in front of goal, perhaps it would have reached the final.
In the tournament, Mexico took 97 shots and scored a total of 14 goals, and only two forwards stood out,Claudio Zamudio and Kevin Magana, who each scored two goals. Mario Arteaga's team lacked firepower among its forwards.
2. Venegas impresses with defending and goalscoring
Mexico's top goalscorer in Chile was center back Francisco Venegas, who got goals against Germany, Belgium and Argentina, respectively. And even though Mexico allowed seven goals in its final two games, the duo of Venegas and Joaquin Esquivel transmitted a lot of security in the back.
Venegas and Esquivel were both brought up in Pachuca's youth teams. Esquivel is currently playing at Ascenso MX's Mineros de Zacatecas, while Venegas will probably start playing in Pachuca's U-20 side starting next season. Considering Pachuca's tendency to give opportunity to young prospects, it's possible that Pachuca might consider giving Venegas first-team minutes in the next years, assuming he gives good performances for Pachuca's U-17s and/or U-20s. As for Esquivel, he will raise attention if Mineros does well in Ascenso MX's Liguilla.
3. Arteaga's process should continue
In the last five years the mastermind of Mexico's youth national teams success has been current Under-23 head coach Raul "Potro" Gutierrez. His project, which started in 2010, at next summer's Olympics. During this run, Arteaga, who guided Mexico in this Under-17 tournament, has been at his side.
In Chile, Arteaga had a chance to test his coaching abilities and attempt to repeat what Gutierrez had been able to do in the last two U-17 World Cups: reach the final. Arteaga, who was Gutierrez's assistant coach in the 2013 U-17 World Cup, fell short in leading El Tri to another final.
Nevertheless, Mexico's World Cup can be considered a success, considering that Arteaga's team got wins against Germany, Argentina and hosts Chile. If Arteaga wants to lead another U-17 generation, the Mexican football Federation should give him the opportunity to lead El Tri into the 2017 Under-17 World Cup in India.
4. Romero with potential to become one of El Tri's future keepers
Los Angeles Galaxy's youth academy product Abraham Romero has the opportunity to follow FC Dallas Jesse Gonzalez's footsteps and become another young El Tri goalkeeper to grow in MLS. In Liga MX, the youngest Mexican goalkeeper who has a starting role is Chivas' 23-year-old Antonio Rodriguez, so the option to forge a career in MLS becomes more realistic because the starting opportunities could arise earlier than in Liga MX.
After only conceding two goals in its first five games, Romero conceded seven goals in the last two matches in the competition. In several of the seven goals, it looked like Romero could have done more, but overall his World Cup left a series of positives, like his ability to play the ball on the ground, and his leadership qualities shown on and off the pitch. He is poised to become one of El Tri's future keepers.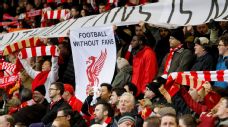 5. Mexico must now improve at the Under-20 level
Mexico has become one of the most respected national teams at the U-17 level because they have reached the semifinal stage in three straight U-17 World Cups. The next important challenge for Mexico national team coaches and directors is to transfer that good form shown in U-17 World Cups to U-20 World Cups.
The last two U-20 World Cups have included excellent Mexico U-20 sides that haven't been able to live up to expectations. The key here will be to find a coach with a track record that has success with youth teams. One of those coaches is former Chivas and Mexico midfielder, Ramon Morales, who has succeeded as Chivas' youth team coach. What Arteaga's U-17 side showed in the World Cup was that there was constant, great communication between players and coaches; a young and smart coach like Morales could provide that for Mexico's U-20 side, which will likely include players who participated in this U-17 World Cup.
Nayib Moran covers Liga MX and the Mexican national team for ESPN FC. Twitter: @nayibmoran.