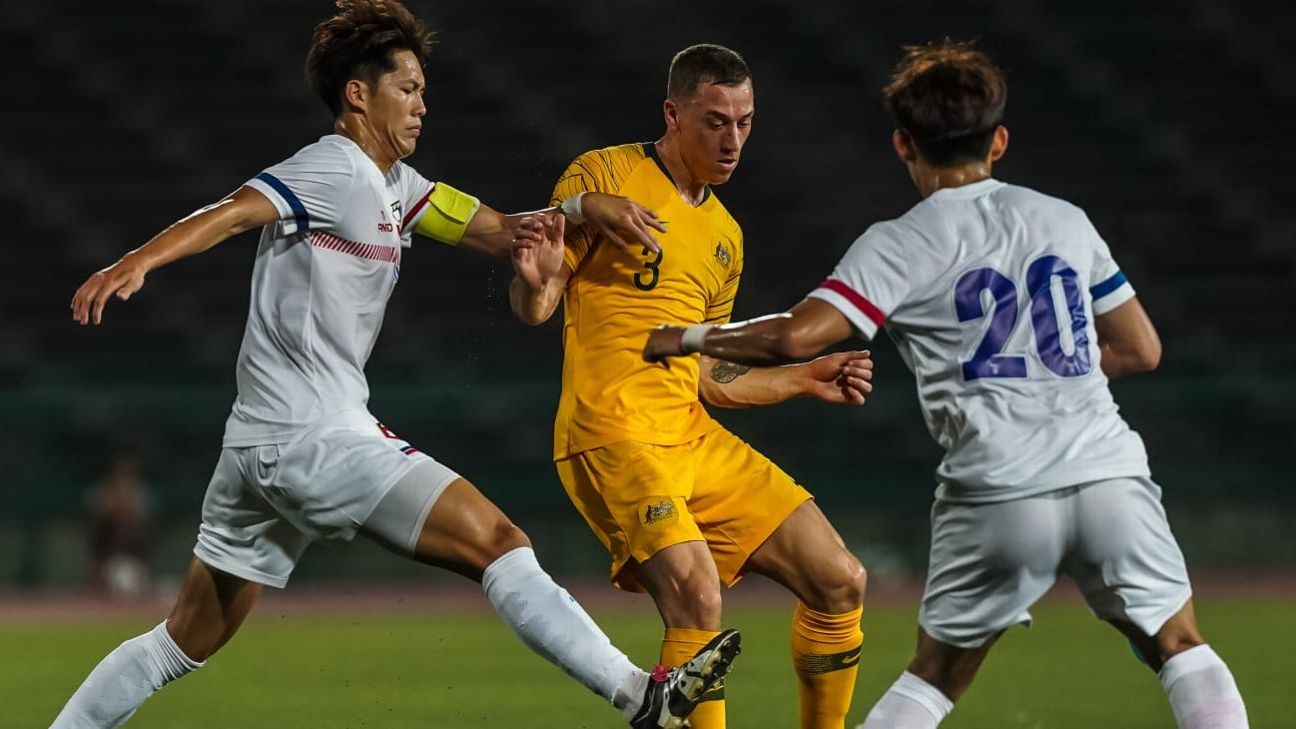 The Olyroos have continued on their path to the Tokyo 2020 Olympics with a 6-0 win over Taiwan in Cambodia.
Fresh off a 6-0 win over Cambodia on Friday night, the Graham Arnold-coached Olyroos were again too strong for their opponents on Sunday.
Western Sydney's Abraham Majok scored an early brace before Melbourne Victory's Thomas Deng increased the margin before half-time.
Tass Mourdoukoutas and a Pierce Waring double rounded out the result.
In the other pool match, South Korea defeated Cambodia...