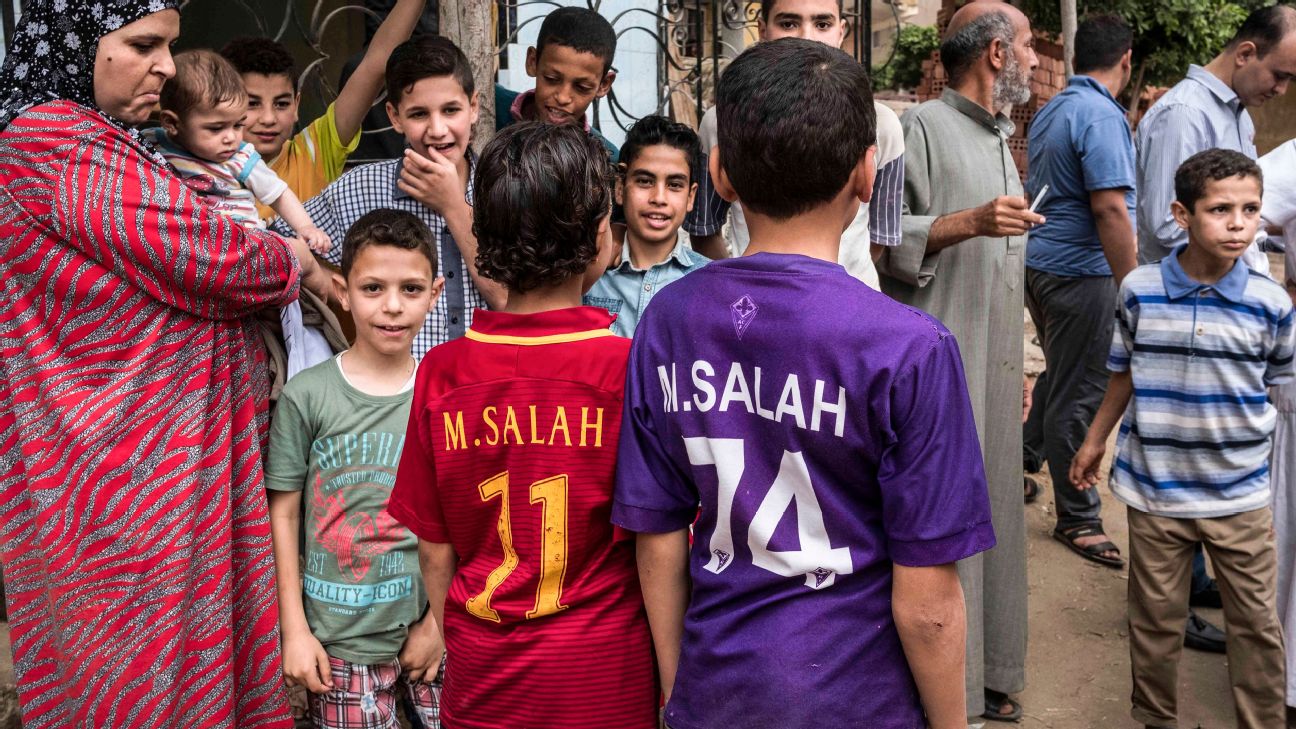 NAGRIG, Egypt -- Mrs. Amene sits on a step outside the youth centre in Nagrig. Looking over the dusty football field out front, she remembers one particular player who played there two decades ago.
"Of course I saw him play here," she says. "He was a respectable child. No matter what, I can say nothing bad about Mohamed Salah."
These days the youth centre bears Salah's name and on the side facing the pitch, there's a near-lifelike mural displaying his face and red-tracksuit-wearing upper body. Fewer...