NBA legend Tony Parker could become Lyon president - Aulas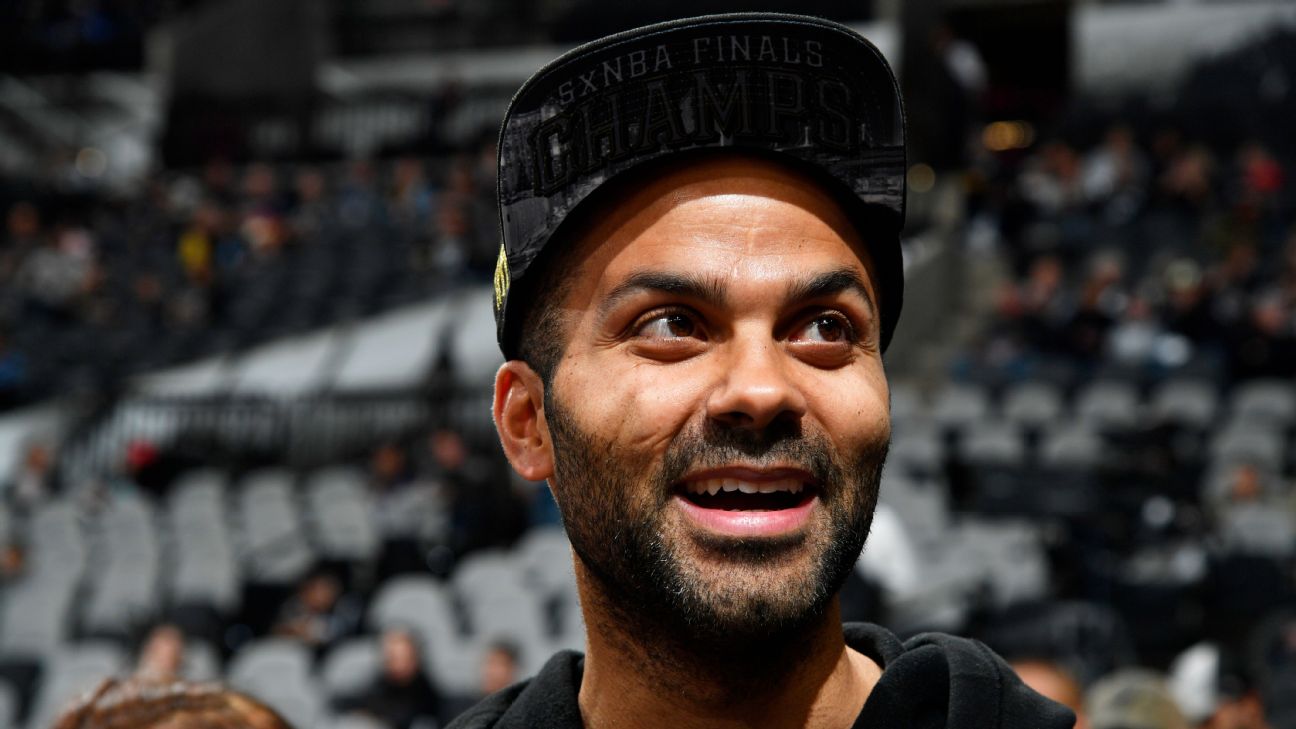 Lyon president Jean-Michel Aulas has hinted that retired basketball star Tony Parker could replace him at some point the future.
Aulas, 71, has spoken in the past of his intention to retire at the age of 75 and Parker is president of ASVEL Basket -- France's top-flight champions and most decorated team.
- Stream new episodes of ESPN FC Monday through Friday on ESPN+
- Stream every episode of 30 for 30: Soccer Stories on ESPN+
- Animal rights groups blast Depay's big cat pics
However, while he suggested Parker could eventually take over from him, Aulas made it clear he is not thinking of stepping down any time soon.
"It is true that Tony has the profile to run a professional global sports operation," Aulas, who oversaw Lyon's seven Ligue 1 successive title wins from 2002 to 2008, told L'Equipe. "As well as the economic and media aspects that go with it.
"I feel that he has the necessary characteristics. As well as professional and human qualities, I have great affection for him and what he represents.
"I do not say this because I have the idea [of stepping down] on my mind, nor have I spoken with Tony. No decision has been made on either side, nor by the board."
Lyon have also won two Coupes de France, one Coupe de la Ligue and seven Trophee des Champions titles during Aulas' ownership.
Parker, the 2007 NBA finals MVP, as well as a six-time NBA all-star who saw the No. 9 retired in his honour by San Antonio Spurs, said the Lyon presidency is a role he would find hard to turn down.
"Why not? We have never discussed it," he said. "However, if it is true, if he sees me that way and asks me, I think it is a role that cannot be refused.
"It is an honour to be considered for something like this. I have many things to learn from him. We will see in four or five years."
Lyon are without a Ligue 1 title win since 2008 and have seen Paris Saint-Germain overtake them as French football's dominant force.
However, before the coronavirus pandemic forced European football to shut down indefinitely, Lyon were well-placed to make the Champions League quarterfinals for the first time since 2010 after earning 1-0 round-of-16 first-leg victory over Juventus.
As well as Lyon's men's team and their new Groupama Stadium home, Aulas' OL empire includes six-time women's Champions League winners -- as well as 13-time French champions and eight-time Coupe de France winners -- OL Feminin and recently-acquired OL Reign in the USA's National Women's Soccer League (NWSL).