Roberto Mancini, Fabio Capello share style and approach with Milan sides
Fabio Capello was quick to dismiss comparisons between Roberto Mancini's Internazionale and his AC Milan sides of the early 1990s. "We used to have game" the veteran coach snorted to La Gazzetta Dello Sport, after he was asked if the two mirrored each other. While the 69-year-old is correct that Mancini's squad should not be put in the same bracket as the legendary Rossoneri side of that era, it is understandable that some comparisons have been drawn. After all both were built on a foundation of a solid defence and well drilled tactics.
After the 1991-92 campaign had finished, Marco Van Basten said that, "Perfection does not exist in football but this season we came pretty close." From this quote alone it is obvious why today's Nerazzurri cannot be compared to the fantastic Milan side that went unbeaten in that season. Capello had inherited a side that, contrary to popular belief, was far from defensive. In an era when Catenaccio was being mercilessly flogged to within an inch of its life, Arrigo Sacchi had created a team that was attacking and forward thinking. This squad broke the mould and it was this swashbuckling squad that Capello inherited.
In his time in charge 'Fabio' spent his time improving Sacchi's team by instilling a more structured and defensive mindset. Paolo Maldini said afterwards that "Capello was very strict and rigid, but he perfected the mechanisms of Sacchi and he prompted the leap in quality -- he brought the man out of me." It was this mixture of flare and rigidity that saw Milan go on to win a plethora of Scudetti and European Cups.
With this background, it is understandable why the wily old fox of Italian Football was perhaps offended by the comparisons drawn to this season's Inter side. Mancini's team, while defensively solid, certainly do not "have game" right now and if anything have been tarnished as being turgid, slow and unimaginative. This was something, however, that Capello's side was also labelled, especially in the later part of his Milan reign and even his own player Jean Pierre-Papin said: "If his system looks boring from the stands, it's even worse to play in."
Now it's 2015, and Inter sit joint first in the Serie A table having conceded only seven goals. They have also admittedly managed to net only 12 times in 12 games and this is as far away from the buccaneering Milan side containing Ruud Gullit and Marco Van Basten as you can get. However, the discipline that Mancini has instilled in his team has been impressive, especially as it has worked with the entire squad and not just a standard first XI.
Against Torino for example, the coach changed the formation to 3-5-2 to match the Granata and in recent games had changed the fullbacks. Yuto Nagatomo and Danilo D'Ambrosio came in and performed admirably proving that it is the system that works and not simply a reliance on one well-drilled back four.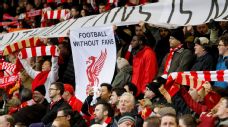 D'Ambrosio also spoke after that game and talked of his coaches' calm yet disciplined approach that keeps them all stimulated and wanting to work as a group. If there are any comparisons to be made, it perhaps should be here. The approach of Capello and Mancini is where the similarities lie, rather than between the two squads.
Mancini still has to take on board the old Milan coach's comments, however, about his side not having game. The reference is perhaps somewhat cheeky as Capello inherited a squad with this attacking prowess from Sacchi. This would be like Mancini inheriting Maurizio Sarri's Napoli today and improving an already good defence. Inter are in a process of developing and there certainly is time for the attacking side of the team to shine.
Mancini has always relied heavily on his fullbacks for the attacking part of his game to work well and the system also needs the front man or target man to be in form. At the moment he cannot seem to get the combinations right and the supply in to Mauro Icardi has been lacking. The Argentine striker's shot-to-goal ratio this season is superb. The problem is, he isn't getting enough of the former in that equation.
Should Mancini find the right balance, especially in the fullback position, then the goals will certainly come. There is no doubt the squad is working as a unit and having the success they deserve because of it. There is an argument that Inter could even make the Champions League without finding their attacking spark, but this certainly would be the difference maker between this team being a solid team or an excellent one.
When Capello dismissed comparisons between the two sides he was absolutely right, Milan were a great team while this Inter are a solid one. He should perhaps be careful about how he looks back at the past, though, as when he takes off the rose-tinted spectacles, he may see something a little bit different. The 69-year-old certainly didn't give Milan the spark, Sacchi did that and it could be argued that an attacking game certainly wasn't his forte. Would Capello be able to inject the attacking flare into this Inter team? Probably not.
The comparison made by Gazzetta perhaps should have been between Mancini and Capello in their style and approach. The worrying thing for Inter with this however, is that their incumbent coach has not inherited a buccaneering side. Which raises the question: Will Mancini be able to create one and take this team from a good one to a great one?
Richard Hall is an Italian football writer contributing to ESPN, The Guardian, Daily Mail, IBWM and Football Italia. Follow him on Twitter @Gentleman_Ultra.