Best of Brazilian football on show as Flamengo, Gremio play out pulsating draw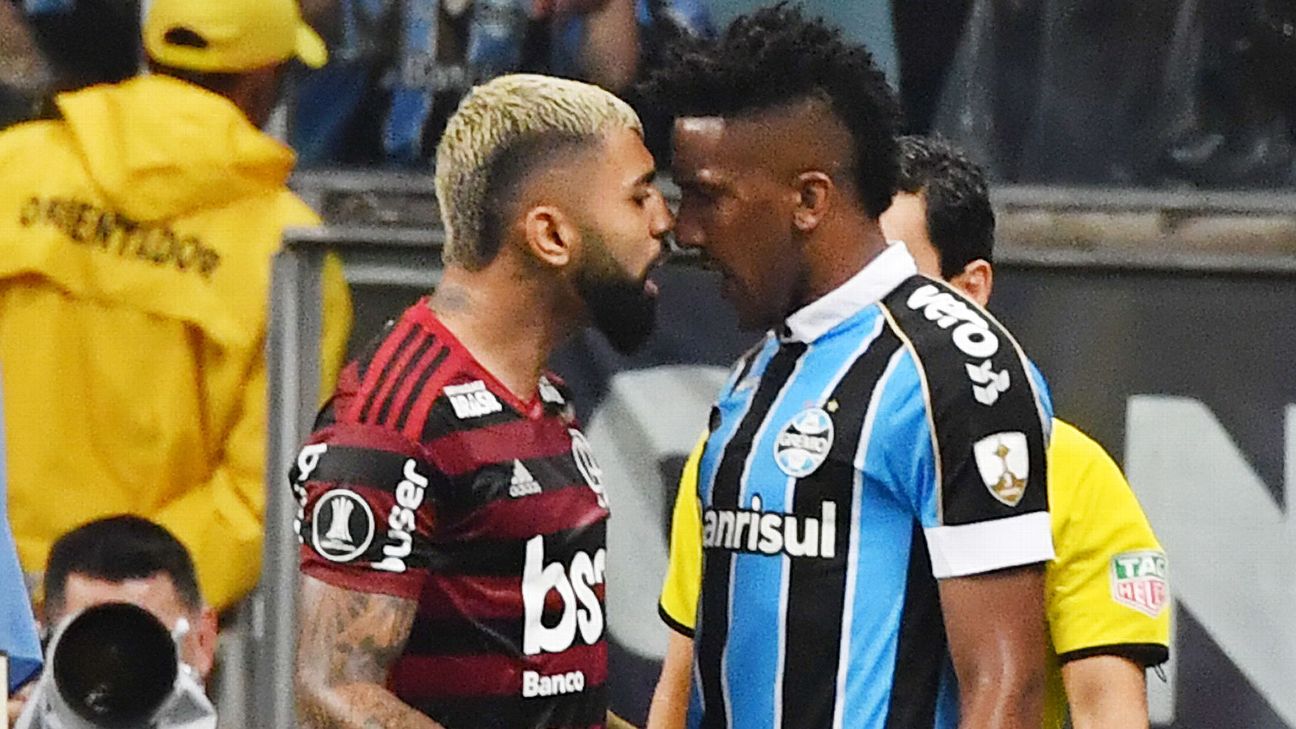 The all-Brazilian semifinal of the Copa Libertadores always held promise -- and Wednesday's first leg certainly did not disappoint.
In the battle between the two best footballing sides in the land -- Gremio and, especially, Flamengo -- fought out a pulsating 1-1 draw, punctuated with enough talking points for the discussion to last all the way to the rematch in three weeks' time.
Champions in 2017, Gremio are appearing in the semifinals for the third consecutive year. They are a well established side with a consolidated model of play, based on patient possession. But, in front of their own fans, they barely saw the ball in a one-sided first half which somehow ended goalless.
- Vickery: Boca with deja vu as River outflank Alfaro's side
- Wright Thompson: Boca vs. River - The greatest game never played
Flamengo ran riot for 45 minutes, showing exactly why Portuguese coach Jorge Jesus has made such an impact over the last three months. His team attack with a relentless drive and a pleasing fluency. The front four, strikers Bruno Henrique and Gabriel Barbosa backed by attacking midfielders Everton Ribeiro and Giorgian De Arrascaeta come at the opposition from all angles. Experienced full-backs Rafinha and Filipe Luis construct from the flanks. Central midfield duo Gerson and Willian Arao burst forward as well -- leaving the team attacking with eight players.
Gremio could not cope, and only VAR stopped them going two down. Everton Ribeiro had a goal disallowed for a push earlier in the move by Gabriel, who was then denied a goal by the narrowest of offside decisions.
Flamengo enjoyed more than two thirds of the possession in the first half -- an unthinkable statistic away to a team like Gremio -- and one that shows that Flamengo's game is not all about attack. The compact nature of the side does not allow a swift exchange of passes between members of a fluid attacking unit. It also permits the team to strangle their opponents, to prevent them from organizing an attack.
The key to Gremio's midfield is little Matheus Henrique, newly called up to the Brazil squad. With his skipping stride he loves to drive the team forward. Flamengo stopped him doing so, forced him backwards and sideways and nullified Gremio as an attacking unit, quickly winning the ball back to launch another charge of their own.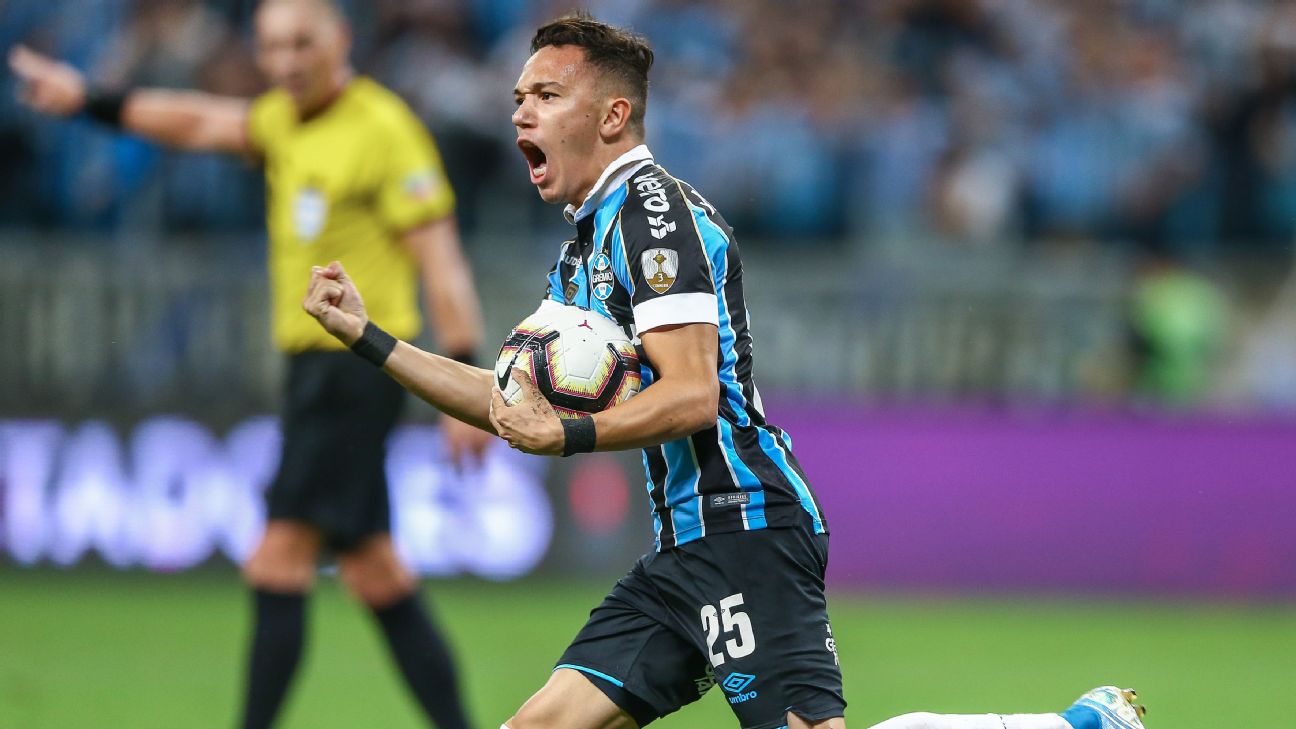 But Gremio survived until half-time, and the panorama started to change. After the break it was clear that Flamengo were not able to press with the same intensity. Matheus Henrique began to bring the forwards into the game. Playmaker Luan started to find space, and slipped behind the defence for quick little winger Everton, the hero of Brazil's recent Copa America triumph. One on one with the keeper, he forced a magnificent save from Diego Alves, plunging to his right. Matheus Henrique then obliged the keeper to tip his shot over the bar. Suddenly it had become a game of two good footballing sides and, in Gremio's best moment, Flamengo took the lead.
The goal was yet another mini-manifestation of their attacking repertoire. Gerson burst into space and played right for De Arrascaeta. Sheer force of numbers had obliged the Gremio defence to shift over to that flank -- and so De Arrascaeta's chip to the far post found Bruno Henrique isolated against right back Rafael Galhardo. Bruno Henrique cut inside like a winger and rose like a centre-forward to power a header down and inside the post. This time VAR did not intervene, and Flamengo were ahead.
But VAR did stop them doubling their lead. A similar move saw Willian Arao break forward and centre low for Gabriel -- who once again was fractionally offside, and so the goal did not count.
Gremio coach Renato Portaluppi went to his bench and was rewarded. On came midfielder Maicon, who rarely wastes a pass, and flying winger Pepe. A Flamengo attack broke down. Gremio countered. Luan found space wide on the left, and played infield for Maicon, whose precise pass rightward for Everton invited a cross. Everton fired behind the defence and Pepe raced in to turn the ball past the line off his chest.
Gremio, in truth, barely deserved the draw, but the neutrals did: The 1-1 scoreline keeps the tie deliciously alive. The promise of a clash between the two best footballing sides in Brazil now looks even richer in the build up to the second leg in the Maracana stadium on Oct. 23.