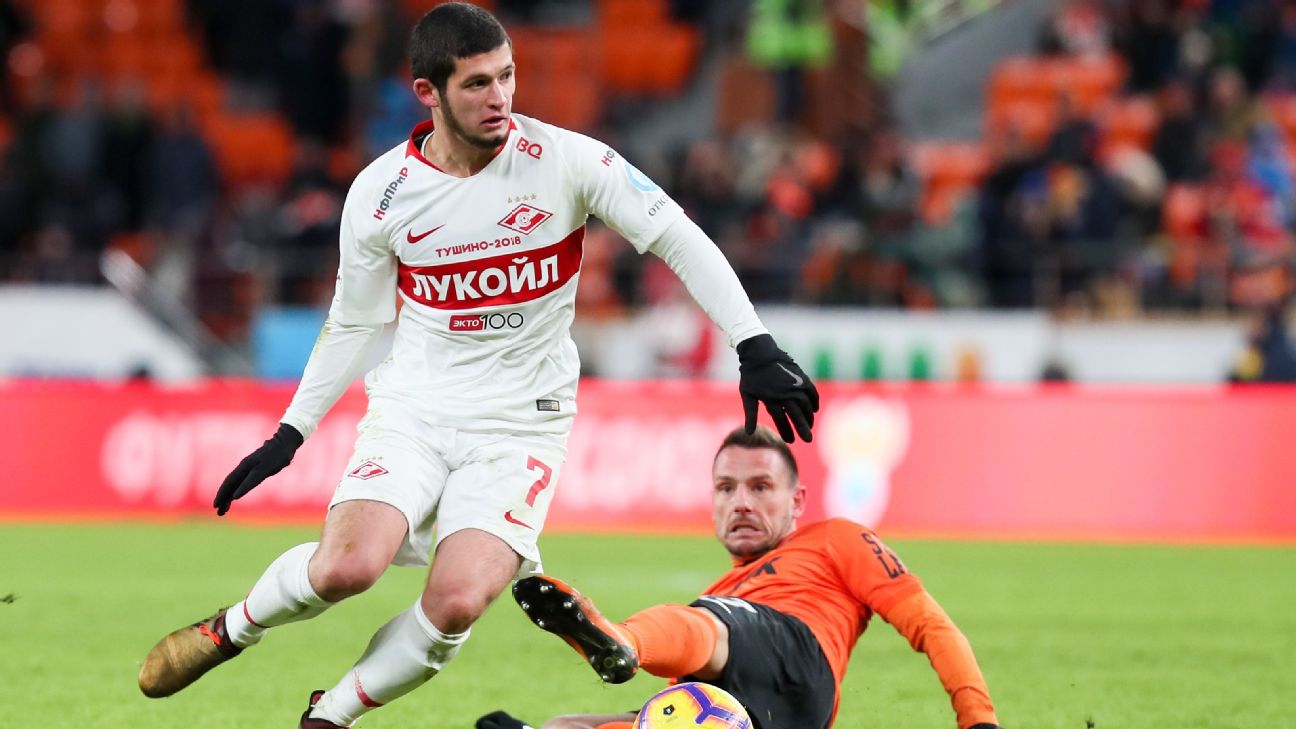 Spartak Moscow midfielder Ayaz Guliyev has apologised after he was accused of hitting a pedestrian with his car before getting out and attacking him.
Spartak said Guliyev had been driving to training on Wednesday when he "came into a conflict" with a pedestrian.
"On April 10, there was a traffic incident involving Spartak midfielder Ayaz Guliev," a Spartak statement said.
"On the way to the training camp our player came into conflict with a pedestrian and used brute force against him.
"Subsequently...