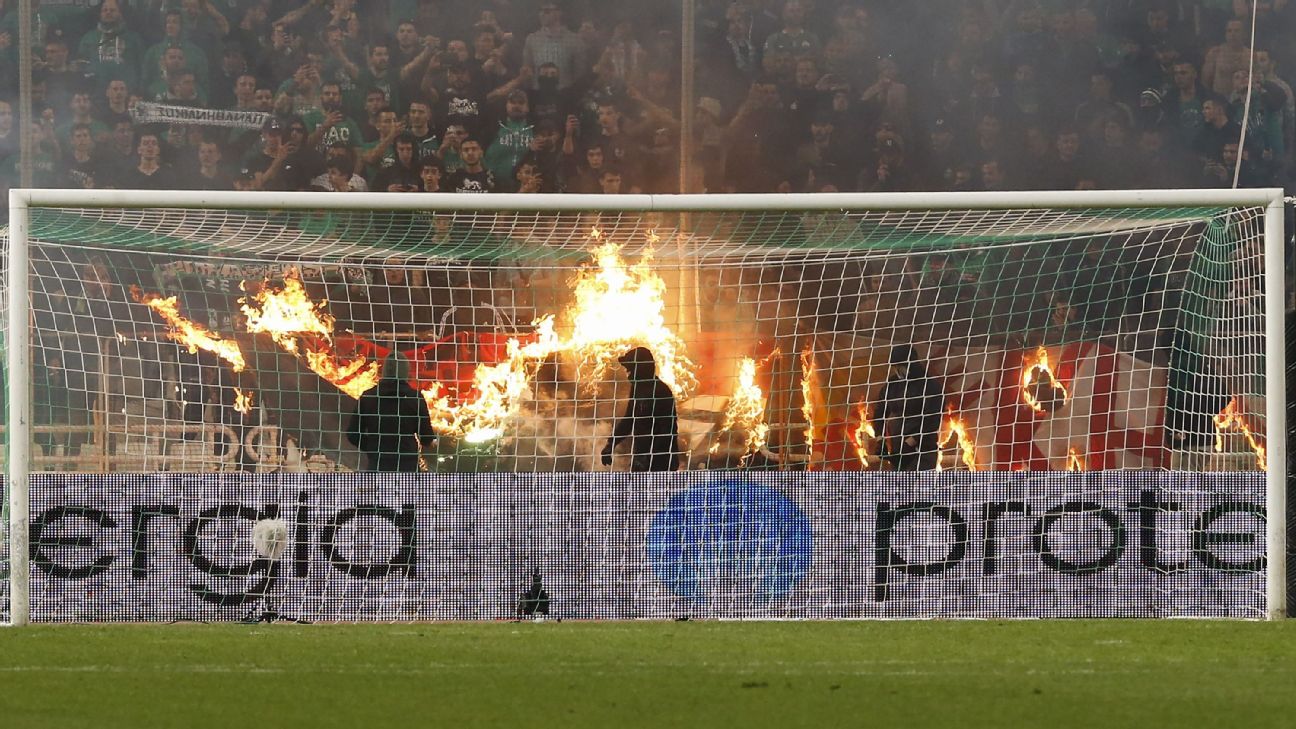 Panathinaikos' match at home to Olympiakos was abandoned on Sunday after their fans attacked players on the visiting team's bench during the Greek Super League match and clashed with police outside the OAKA Stadium.
About four minutes after kick-off in the Athens derby, Panathinaikos fans invaded the area surrounding the pitch and attacked Olympiakos players on the team's bench. The match was stopped for about eight minutes before resuming.
Violence erupted again outside the stadium after Olympiakos...