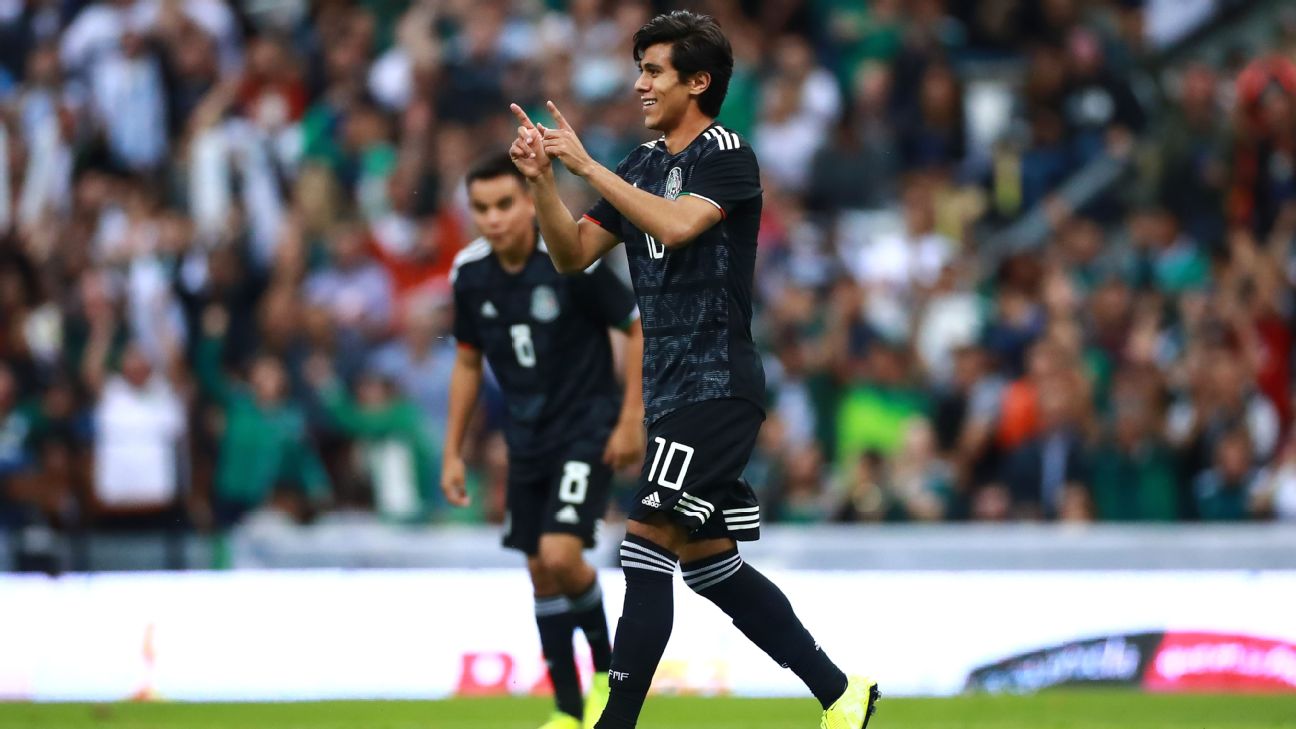 MEXICO CITY -- Who will be the anointed one to step up and challenge 28-year-old Raul Jimenez and 31-year-old Javier Hernandez in the center-forward position for the Mexico national team moving forward?
It's been a question circling El Tri for at least a few years, but it now has a tentative answer: all signs point to Jose Juan Macias.
And if that sounds like hype or ladening unwanted pressure on a 20-year-old striker who has only started 33 games in Liga MX, the difference is that Macias has...