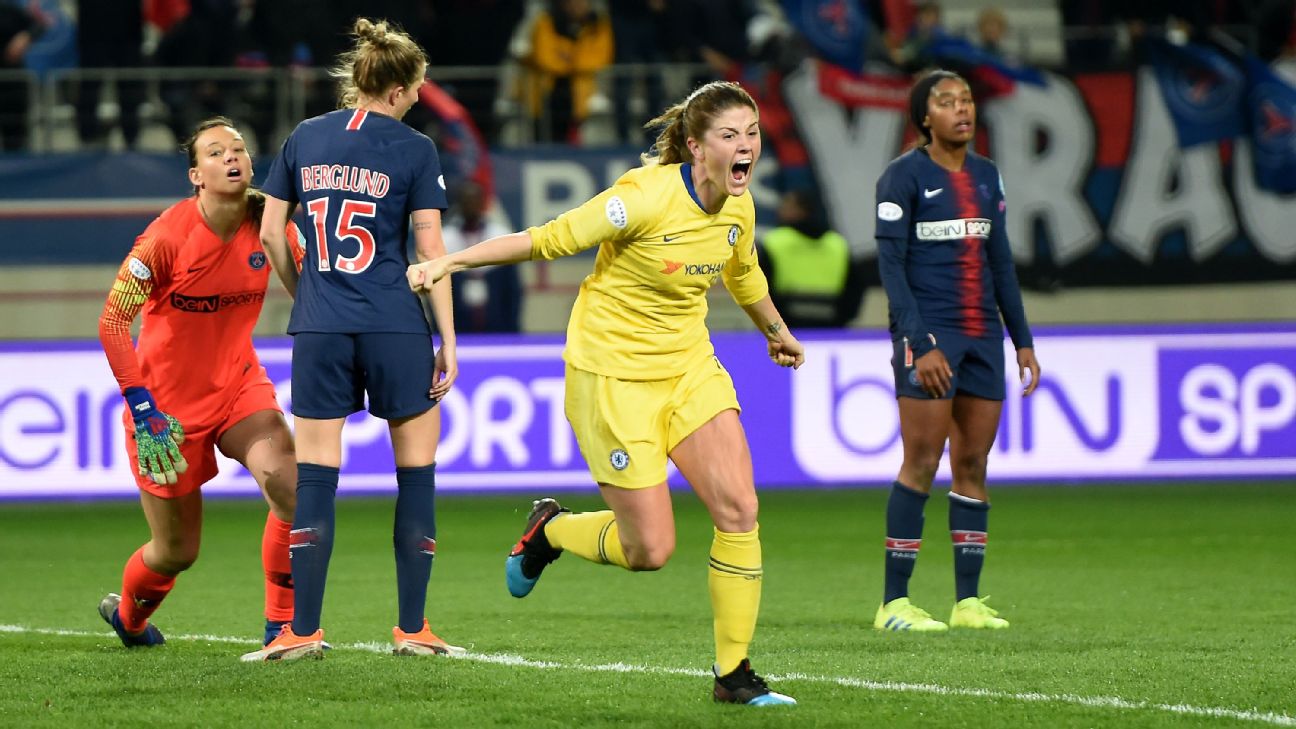 LONDON -- In the mind of Chelsea Women manager Emma Hayes, Sunday's first-leg showdown with Lyon in the Champions League semifinals is a moment seven years in the making.
"Not a week, not two weeks, not this season," she says during a 30-minute conversation in her office, which overlooks her team's plush pitches at the rear of Chelsea's sprawling Cobham training complex. "Everybody's aware of the disappointments we've had domestically, but sustained success is incredibly difficult."
English champions...