Aubameyang signing a coup for Dortmund this season and beyond
Bow-tie, tuxedo -- Pierre-Emerick Aubameyang was dressed accordingly for the occasion when he walked into Borussia Dortmund's headquarters on Friday. The Gabonese forward had an appointment with sporting director Michael Zorc and CEO Hans-Joachim Watzke to put ink on a new contract. Aubameyang extended his current deal, set to expire in 2018, until 2020. That's a big commitment in the career of the 26-year-old and a marvelous coup for Dortmund.
Since joining the club from French Ligue 1 club St. Etienne for €13 million in 2013, the attacker's profile and value has risen quickly. He has been one of the few Dortmund signings in the last three years whose value on the transfer market significantly increased. In his first season, he played on the wing behind Robert Lewandowski, where the lightning quick attacker had already impressed. But it was the second season under Jurgen Klopp, when Aubameyang's form exploded.
In the absence of Lewandowski, Aubameyang was deployed as a lone striker and kept Dortmund's newly acquired strike force of Ciro Immobile and Adrian Ramos on the bench. Utilizing his enormous pace -- "unfairly quick" as some Bundesliga coaches described it -- Aubameyang was one of the very few stand-out players for BVB. With 25 goals in 46 matches and 11 additional assists he did not only have a good scoring output, but was also directly involved in almost half of Dortmund's goals in the previous season, making himself indispensible.
Unsurprisingly, Premiere League clubs took interest in the speedster and the striker himself publicly played with the thought of playing for a different club in the future, telling L'equipe, "I want to breach the 20-goal-barrier in the Bundesliga, because I hope to play for Real Madrid one day." Yet the contract extension is a clear statement of intent to stay put for a while longer at the club and it sends out the right message for Dortmund, who not only are able to hold on to their star players, but actually bind them to the club in the long-term.
The achievement is even more remarkable coming at back of a disappointing season, that also signals that new hope has arrived within the team. Aubameyang would not have put pen to paper if BVB weren't able to provide a good case to him about the club's direction. It also shows that the black and yellows have gained enough flair and financial strength to be independent from on-pitch-success to some extent. Only a few seasons back, Dortmund wouldn't have been able to hold on to their prized players in the same situation.
It was said, that Marco Reus's decision to stay with the club would have a positive trickle down effect, and Aubameyang signing on for another five years is first proof to that. In this special case, it will also make Reus more comfortable at the club, knowing that his friend on and off the pitch will stick around for longer.
Binding Aubameyang for so long is not only a commitment by the player, but also by the club. It makes it clear that Thomas Tuchel holds the talents of the 26-year-old in high regard and sees him as more than just a Usain Bolt with football boots. The flashy forward has gradually improved his skills since being at the club. With a plethora of players who can play a well-timed pass behind the defense to utilize Aubameyang's speed to their advantage, the forward will always be a weapon. However, Aubameyang is hardly a one-trick pony, having learned to set himself up by adding a trick or two to his arsenal to beat opponents off the dribble.
The 6-foot-1 attacker isn't a back-to-goal striker like Lewandowski, but his link-up play has been advancing, giving Dortmund's attacks more fluidity. Reus and Henrikh Mkhitaryan are great counterparts to Aubameyang, as they like to attack the penalty area penalty area and get into scoring positions themselves. It gives the forward the chance to drift wide or fall back, while pulling defenders out of position, making BVB's attack more interchangeable and less predictable. Tuchel's heavy focus on improving players' passing accuracy will ensure that Dortmund's relationship with Aubameyang will continue to prosper.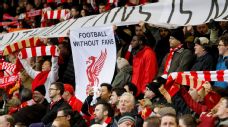 Even if Aubameyang eventually craves a move to another club, BVB have made sure that they will be well compensated. He underlined his ambitions by setting his own target to at least score 22 goals in the Bundesliga season ahead, and when asked about his long-term goals with Borussia Dortmund on the club's own video platform, he said, "I'd like to see us in the Champions League Final again and -- and this time win it."
At this point the black and yellows have still a long way to go under Tuchel to meet the expectations of their striker. After all, the contract extension wasn't only a gesture of goodwill, but a way to adjust Aubameyang's salary according to his value for the club. Although it was surely forward thinking by the club, they should also think about another forward. Despite the abundance of midfielders, Adrian Ramos is the only alternative striker in the BVB squad ahead of a long and straining season -- an injury to one of the two will consequently overextend the other.
Stefan Buczko covers Borussia Dortmund for ESPN FC. Twitter: @StefanBuczko.