Nigeria U17 find World Cup success in Van Gaal-style possession game
In the early hours of Monday, and while most of their countrymen slept in readiness for another week, Nigeria's under-17 team were making history in Chile.
Led by coach Emmanuel Amunike, a legend of Nigerian football who played for Barcelona for four years, the Golden Eaglets won the FIFA U17 World Cup, beating fellow West Africans Mali 2-0.
Second half goals from Victor Osimhen and Funsho Bamgboye propelled the Eaglets to a fifth title -- defending their prize -- and one which will prove significant for a variety of reasons.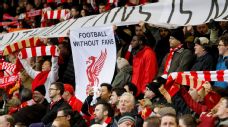 Eaglets make history
In claiming the title, Nigeria U17's class of 2015 wrote more history for their country than perhaps any other squad before them.
First, their victory meant Nigeria became the first country to win the trophy five times -- two ahead of closest challengers Brazil. Then they joined the South Americans as only the second country to successfully defend the title.
Osimhen set a new record as the tournament's all-time top scorer, his 10 goals eclipsing the nine jointly held by Frenchman Florent Sinama-Pongolle and Ivorian Souleymane Coulibaly. And Kelechi Nwakali joined his brother Chidiebere, who won in 2013, as the first pair of brothers to win the title in consecutive years.
Amunike learning from Louis van Gaal?
Nigeria's game was built on a Van Gaal-style domination of possession. No surprise, as Amunike played for Barcelona for three years under the Dutchman in 1997-2000.
The system worked well in their opening two games, but the trouble with such a system is its vulnerability to skilled opponents who come out of the blocks with a high press and quick start.
That was exactly what happened when Nigeria came unstuck against Croatia. The Europeans employed almost the exact same tactics Arsene Wenger's Arsenal used to eviscerate Manchester United 3-0 in half an hour back in October: a blazing start, high-tempo pressing and lethal finishing. By the time the Nigerians got back in the game, the Croatians only had to hold on for the win.
Australia did not have the quality to execute such a risky plan and were ruthlessly dispatched 6-0 in the knockout stages. But Brazil, Mexico and Mali did. Two things are required to successfully execute such a high risk plan: the clinical quality (and a little luck) to put away at least one or two of the early chances created, and a combination of stamina and tactical discipline to hold on until the end.
Of the three, Mexico were the only side who managed one of those. They scored twice. But as is to be expected of such a lung-bursting venture, they had little left in their tank at the end and the errors piled up for Nigeria to run away with the game.
Brazil and Mali, after failing to take their early chances, both tired after their exertions and some back-breaking Nigeria goals.
That is where Amunike deserves credit. He did not panic or change tactics, but rather tweaked his team to tighten things up at the back and made sure his players stayed organised and true to the plan. With such a deadly forward line, and special players like Osimhen, Nwakali and Samuel Chukwueze, he could afford to. It paid off.
Nwakali sets leadership standard
Every now and then, young players come along who show such great leadership skills they are immediately touted as future Nigeria captains.
Rarely have any been as outstanding in terms of talent and leadership as Kelechi Nwakali. The young midfielder showed exceptional abilities in holding his team together even in times of adversity, like when they lost 2-1 against Croatia, or when they went a goal behind against Mexico before bouncing back to beat them 4-2 in the semifinals.
His calm constitution, in itself a reflection of his coach who betrayed precious little emotion throughout the tournament, was critical in keeping the team grounded and focused. While on a football level, none worked harder, played better or was more consistent than the captain. If he continues on the same trajectory, it should not be too long before he will be putting on an armband with bigger responsibilities.
Reaping the rewards of continuity
Two years ago, Amunike was assistant to Manu Garba as Nigeria won their fourth title in the UAE; Garba was assistant to Yemi Tella when the team won the U17 World Cup in 2007. Meanwhile, Kelechi Nwakali was a member of the squad but was left out and told to wait his time because he was too young and raw.
Continuity such as this has been sorely lacking in Nigerian football, and mostly accounts for why progress has been in small bursts rather than a continuous trajectory. But that appears to be changing, as evidenced by three World Cup titles and one runners-up place in eight years at this level.
Sources at the Nigerian FA have exclusively told ESPN FC that the trend is set to continue with Amunike not only remaining as U17 coach, but also stepping up to the under 20s as assistant to his former boss Garba.
That way, he can still have an impact on the next set of U17s, while helping to ensure a smooth transition to the next level for the current set.
Unflappable Amunike
Nothing generated greater buzz on Nigerian social media than Amunike's stoic countenance throughout the tournament. Whether his team scored or conceded, the Nigeria coach did little more than raise an eyebrow. Photos of him throughout the tournament showed not the slightest hint of a smile.
The big question was: "When will Amunike smile?" Apparently, it only needed his objective to be complete and when his team delivered the trophy, the former winger broke out in a beaming grin as he congratulated his boys and picked up his winners' medal.
Colin Udoh is a Nigeria football correspondent for ESPN FC. Follow him on Twitter @ColinUdoh.