Infantino re-elected as president of FIFA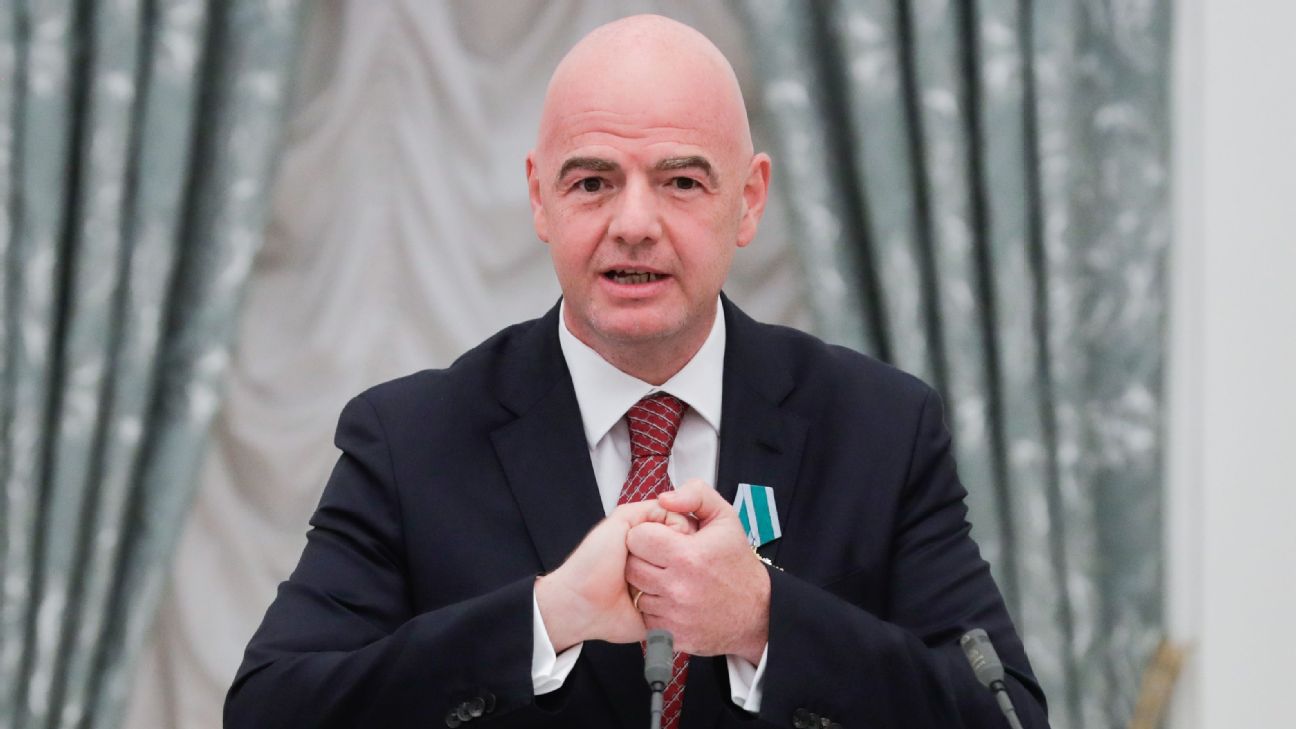 Gianni Infantino has been re-elected as FIFA president for a second term after running unopposed, and praised the manner in which the the organisation has moved away from the scandals which had plagued predecessor Sepp Blatter.
Infantino replaced Blatter as head of world football's governing body in 2016 following the biggest scandal in FIFA history and his second term will see him lead until 2023.
-
Timeline of corruption
|
FIFA's ugly game
|
538 on FIFA
"For those who love me, for those who hate me, I love everyone today," Infantino said. "I am very humbled by your trust."
Speaking at the FIFA congress in Paris, he added: "Remember the state of FIFA at that congress.
"Well the last three years and four months have certainly not been perfect. I have made mistakes certainly and I try to improve and do this better but today on an election day nobody talks about crisis. Nobody talks about rebuilding FIFA from scratch. Nobody talks about scandals. Nobody talks about corruption."
In June 2018, he oversaw the awarding of the 2026 World Cup to a joint-bid from the United States, Canada and Mexico. The tournament will be the first to involve 48 teams.
Swiss-born Infantino began working for European football's chief organisation UEFA in 2000 -- rising to the position of Secretary General in 2009.
Information from the Associated Press was used in this report