Sydney feel the need for speed; Melbourne City chase consistency
As focus returns to on-field matters after a fiery week off the pitch in Australia, ESPN FC examines the five things to keep an eye on in round eight of the A-League:
1. Fans must stand together to have voices heard
After some unsavoury comments were made in the Australian media regarding fan behaviour and Football Federation Australia's response to it, supporter groups have reportedly been organising boycotts and mid-game protests this week. That, it would seem, plays right into the hands of any football cynic.
Surely it will be a poor look for the game in Australia if highlight reels show nothing but empty stadiums. Whether it is walking out at half-time, or not turning up at all, to turn away from the game at a time when the football community should be coming together is a mistake. Now is the time, more than ever, to stand shoulder to shoulder.
What is the best way to silence critics? Show them up for their cowardice. So, here's hoping supporters of all teams across the league stand tall, sing loud, respect each other and show the passion that brought them to this great game in the first place.
2. Speed the key for Sydney
Sydney FC coach Graham Arnold is another to have been vocal this week, as he expressed his concern to the Sydney Morning Herald that rival coaches are "setting out not to lose" to help save their jobs. It's a fair observation, but surely an obvious one.
Regardless of the tactics of the opponent, Sydney FC simply must do more to get in behind the last line of defence. They lacked the dynamism and unpredictability to overcome Perth in their 0-0 stalemate last weekend -- albeit in stifling conditions -- and the Sky Blues will need to shake up their structure in order to remedy that against Wellington on Thursday night.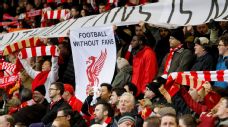 As it stands, Sydney have scored only eight goals in seven games this campaign, five short of the league's best tally -- held by Melbourne City. Big performances are required from strikers Shane Smeltz and Alex Brosque, among others.
If Arnold is looking for more motivation for his team, coming up against a stacked defence doesn't seem to be bothering rivals Melbourne Victory at the moment.
3. City desperately seek consistency
Draw-loss-win-loss-win-loss-draw. Welcome to the frustrating world of Melbourne City.
In a situation that has coaching staff and fans pulling their hair out, City simply can't get a run going this season. While hampered by the recent absence of Socceroos midfielder Aaron Mooy on international duty, there really seems no excuse for a club with City's depth to be unable to string two good performances together.
Last weekend's 1-1 draw with Brisbane Roar saw the return of right-back Ivan Franjic, which will please coach John van 't Schip to no end. But, as mentioned in this column in previous weeks, the problem really lies with City failing psychologically.
Prior to the start of the season, they were among the favourites to take out the title. Now, lying in the seventh spot, with a clash against Perth Glory in prospect, they are in need of some serious leadership. One thing is for certain: if Van 't Schip cannot bring that soon, the City Football Group will have no lack of resources at hand to find someone who can.
4. Top teams must be wary
The competition's top three sides each have a wonderful opportunity to go top of the table this week, as Brisbane Roar, Melbourne Victory and Western Sydney Wanderers battle it out for honours.
Brisbane will travel to a goal-shy Newcastle, Victory host bottom-placed Adelaide, while Western Sydney take on the wooden spoon favourites, Central Coast Mariners. All certainly winnable games for these in-form sides, but with that comes the danger that valuable points could be lost. These fixtures are a proverbial banana skin.
It would not entirely surprise to see at least one of these games won by the less fancied outfit, which would once again bring the chasing pack closer. This is potentially the most difficult season yet to predict in terms of results, and chances such as this must be seized by teams with genuine title aspirations.
5. Bring the flair, not the flares
Any suggestion by Arnold, or other managers for that matter, that teams aren't attacking enough this term does seem misplaced. After seven rounds, goals scored are up 0.1 per game on last season, while total shots are up 0.2 on average. Of course, this indicates only a moderate increase, but an increase nonetheless.
What fans are hoping for, though, is to see that sort of attacking play continue throughout the campaign. Tactics of teams will start to become evident over time, but goals are so often scored by a moment of brilliance rather than strategy.
Scott Jamieson's blistering -- but unfortunately, disallowed -- strike for Western Sydney last weekend would have been a fantastic example of that, had the whistle not been blown moments before his right-footed thunderbolt. Then again, Jamieson evidently remains in a confident mood, which is hopefully a positive sign that fans will be witness to more great hits this week.
@ALeague easy. I'll do it again next week

- Scott Jamieson (@ScottJamieson) November 25, 2015
Rob Brooks writes about Australian football and the A-League for ESPN FC. Follow him on Twitter: @RobNJBrooks